A two day technical audit of the project LIFE Andros Park was held in Andros the 27th and 28th of April 2018 by the representative of the External Monitoring Team of the project, Mrs Koutsolioutsou. During the control, a visit was paid to selected project sites, such as the Agadaki Estate, where the construction works of the Botanical Garden have already started. The purpose of the Botanical Garden is to become a pole of attraction and information of the island's citizens, as well as of tourists. At the same time it will be of great importance for the restoration of the alder forests of the island, as it will function as a transitional station (from the Agricultural University of Athens to the sites of permanent plantation) of the young seedlings' maturation process.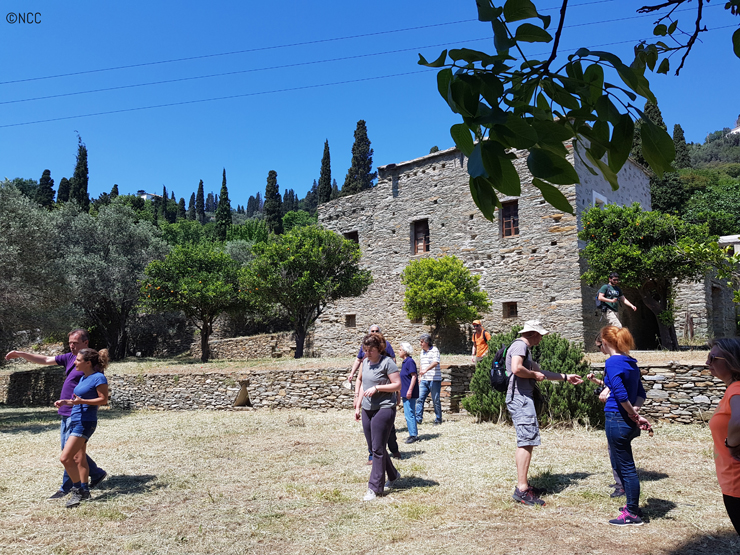 Agadaki Estate.
Moreover, the team visited the wetlands of Vori and Leyka, where two important alder stands of the island occur and interventions for their restoration will take place. In those sites, professors Zevakis, Trigas and Polemis shared with Mrs Koutsorioutsou their vision and detailed plan on the regeneration of these forests, while there was an opportunity to detect various and very interesting plant and fungi species.
Finally, as the sun was hiding behind the mountaintops of Andros, the visit finished at the beach of Megali Peza, which was selected by the project team as one of the coasts where there will be regular collection of plastic debris. The purpose of this visit was to evaluate the condition of the beach, three months after its cleaning.
The control was completed on Saturday 28/04, where a detailed presentation was given by the project team to Mrs Koutsolioutsou for the project's achievements so far, as well the activities to come.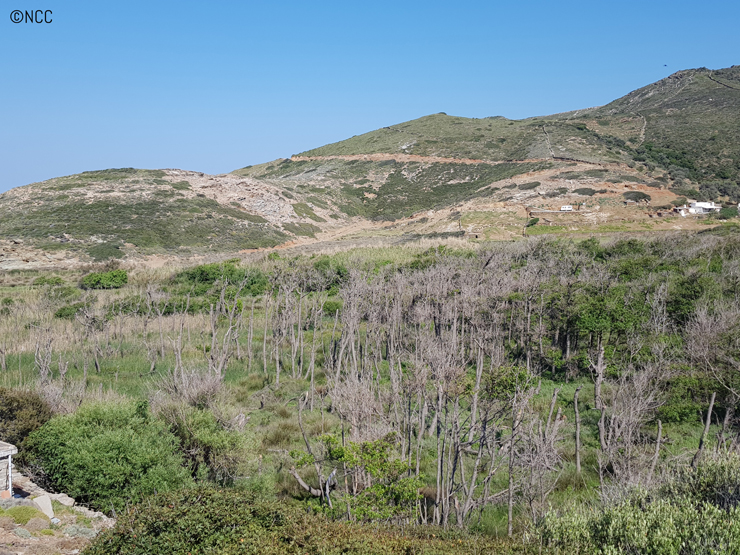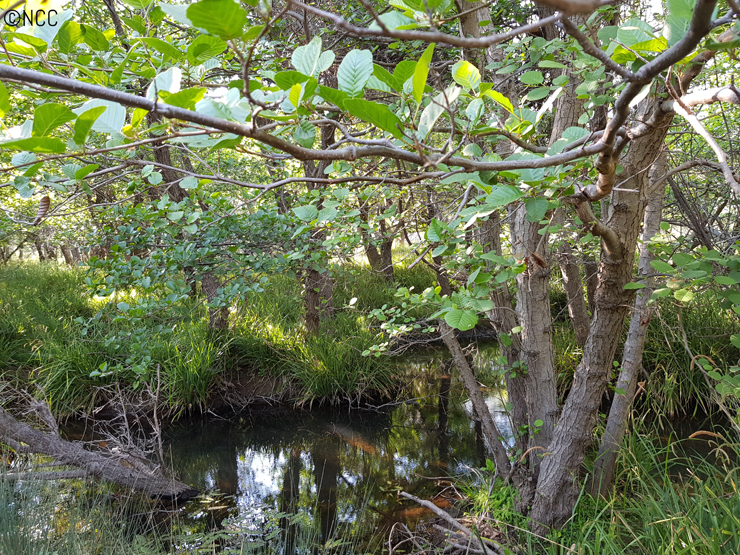 Adler forest at Vori.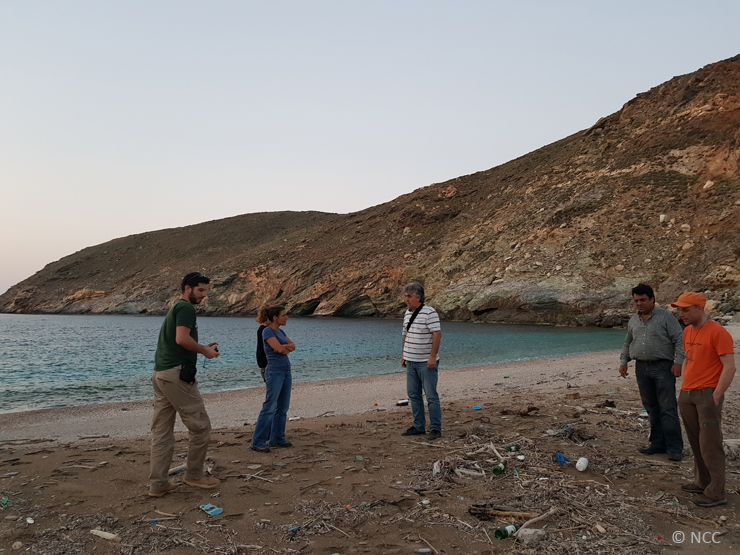 Megali Peza beach.