The local project team participated in the beach cleanings that took place on Thursday, 6 July, on Andros Island in the framework of the campaign "Blue Flag Mediterranean Clean-up Week" by the Municipality of Andros, the Andros Port Authority, the Association of Volunteer Firefighters of Andros, the Andros and Korthi Yacht Clubs, the Women's Association of Korthi, the LIFE Andros Park project and the Batsi Voluntary Cultural Group.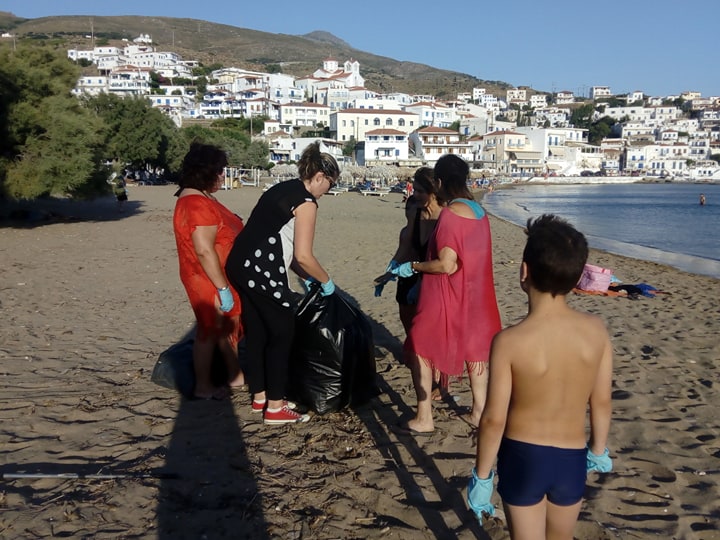 The team participated in the beach cleaning that took place in Batsi. On the same day cleanings took place at the beaches of Chora and Korthi.
One of the objectives of the project is the removal of plastic waste from the natural environment of the marine protected species that the island hosts, thus its members participate and assist every relevant effort that takes place on the island.