The Kaireios Library presents the exhibition by Yianna Andreadis with paintings and drawings inspired by the landscapes and phrygana of Andros Island.
The visual performance of nature's energy is an issue that Yianna Andreadis explores in her work, during her artistic career, in connection with her travel experiences. The African savannah, the Namibian desert, the legendary for painting Mont Sainte Victoire in France, the ocean in the Atlantic Ocean, the Pacific or the Aegean Seas are some of her painting stations. She has been visiting Andros for fifteen years and had as her base Korthi, and the summer dry landscape of the island is what inspires her. The shades of yellow ocher, the special dry stones, the richness of the bare landscape.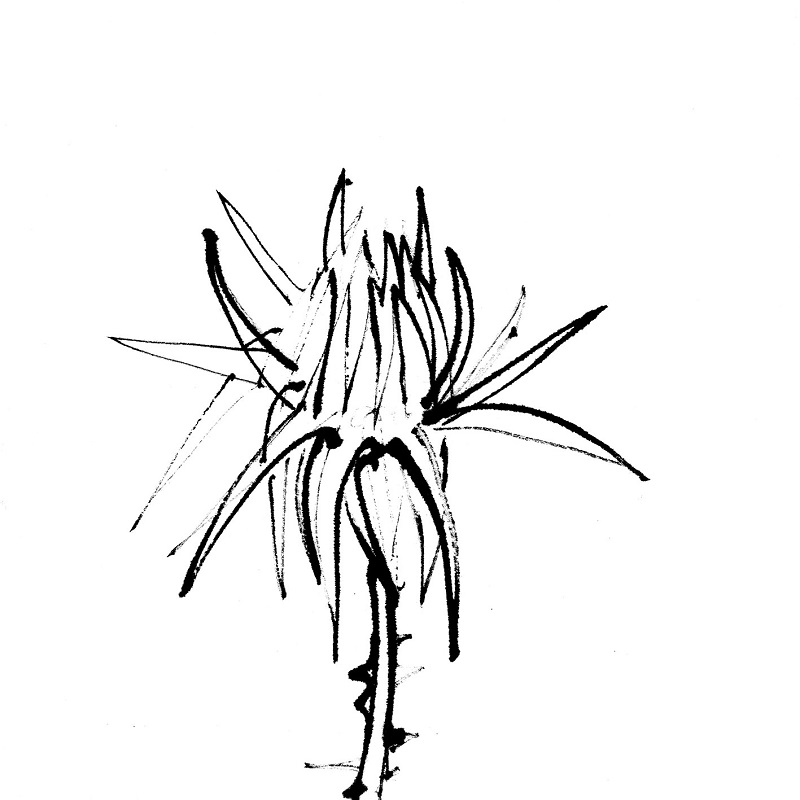 The blacksmiths, the greek spinh spurge, the Jerusalem sage, the giant fennel, the milk thistle, the sea squill, the round-leaved alexanders,  and especially the magic Italian strawflower, "the earth's  gold" are turned into black-and-white drawings that constitute the book "Thorns and strawflowers", including an introduction of Manolis Charou, from Agra Publications. The book, along with the creation of a botanical garden by the Kaireios Library in Apatouria, at the property of the mansion Agadaki tower, in collaboration with the Agricultural University of Athens and the LIFE Andros Park project, was the link and the occasion for the exhibition.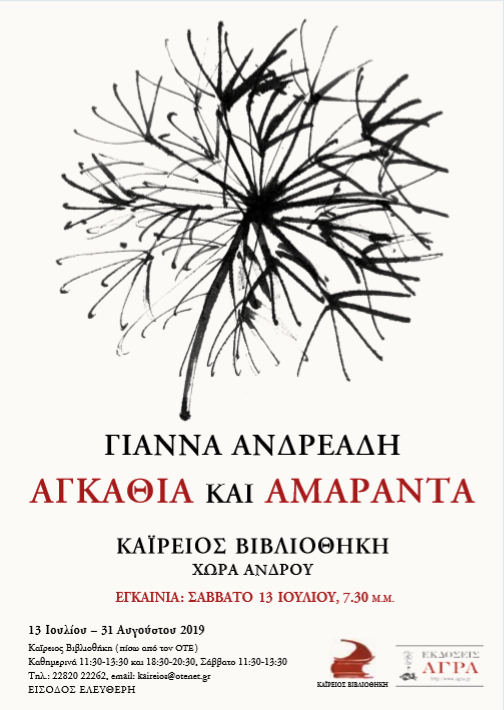 The book is one of Yianna Andreadis's preferred means of creation and expression. So far she has published fifteen books, photo albums or drawings in France, Mexico, India and Greece, in Agra Publications, and many literary numbered editions in Atelier Franck Bordas.
The exhibition at the Kaireios Library will also give the opportunity to exhibit a book selection from the Library's archive on the Andriot landscape or local plants.
Yianna Andreadis "Thorns and Strawflowers" Kaireios Library
(Kydonieos home, behind OTE) Daily 11: 30-13: 30 and 18: 30-20: 30, Saturday 11: 30-13: 30. Andros, 13 July – 31 August