Agricultural University of Athens (Coordinating Beneficiary)
The Agricultural University of Athens is the third oldest university in Greece. Since 1920, it has been making valuable contributions to the advancement of agricultural and environmental sciences through its education programmes and research activities.
The Laboratory of Systematic Botany and the Laboratory of General & Agricultural Microbiology (Faculty of Crop Science) are conducting research in the fields of Botany and Agricultural/Environmental Microbiology respectively. Their scientific staff possesses significant expertise and experience in monitoring/management of rare and threatened plant species, in ecological restoration of disturbed/degraded natural ecosystems, in the assessment/inventory of fungal diversity in selected forest (incl. Alnus glutinosa) habitats, in the systematics, molecular phylogeny and speciation of macrofungi, as well as in plant and fungal diversity assessment, in the interactions between plants and their symbiotic microbial partners (fungi and bacteria), and in ex-situ conservation of plants and mushrooms.
The project's team for the Agricultural University of Athens includes:
Georgios I. Zervakis (Associate Professor, Lab. of General and Agricultural Microbiology),
Panayiotis Trigas (Assistant Professor, Lab. of Systematic Botany),
Iordanis Chatzipavlidis (Associate Professor, Lab. of General and Agricultural Microbiology),
Io Kefalogianni (PhD, Lab. of General and Agricultural Microbiology),
Tasos Stamatiou (MSc, Lab. of Food Microbiology and Biotechnology),
Panayiotis Georgiou (Lab. of Systematic Botany),
Elias Polemis (Mycologist, PhD),
Vasileios Gkoritsas (Environmental Scientist, MSc) and
Vasileios Daskalopoulos (Agronomist,MSc).
Visit us: www.aua.gr
---

Hellenic Agricultural Organization – Demeter 
Hellenic Agricultural Organization "DEMETER" is the national body responsible for agricultural research and technology in Greece, sponsored by the Ministry of Agriculture. ELGO-DEMETER with its 300 Research scientists spread in its Research Institutes and Stations throughout Greece is also in charge of research and development in agricultural, forest, and fish production. The Agricultural Economics Research Institute (AGRERI) is one of ELGO-DEMETER's specialized research institutes and employs a highly specialized scientific staff of significant research capacity. It is the major Greek research institute that focuses on economic, managerial and social issues in the agri-food sector.
Visit us: www.agreri.gr
---

Fundación CBD para la conservación de la Biodiversidad y su Habitat
CBD-Habitat Foundation is a private non-profit NGO registered on the Spanish Ministry of Environment register. Its main activity is the development of conservation actions of endangered species. Since 2000 CBD-Habitat develops the International Monk Seal Conservation Program of the Cabo Blanco monk seal colony (Mauritania).
Visit us: www.cbd-habitat.com
---

Kaireios Library
The Kaireios Library was founded by a Presidential Decree in 1987 as a private legal non-profit entity, and it is the only cultural institution of Andros. Inspirer and creator of the Library was the historian Dimitrios I. Polemis. Kaireios Library maintains approximately 45,000 printed volumes, manuscripts, extensive historical records, and works of art, historical value and popular culture.
In the frame of this project, Kaireios Library will provide the premises of the Agadaki Estate for creating a plant nursery and a Botanical Garden.
 Visit us: www.kaireios.gr
---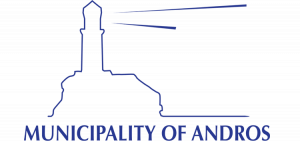 Municipality of Andros
The Municipality of Andros belongs to the South Aegean region and includes Andros island and its neighbouring islets. The Municipality was the coordinating beneficiary of the ANDROSSPA LIFE project (LIFE10 NAT/GR/000637) of which the current project is the continuation.
Visit us: www.andros.gr
---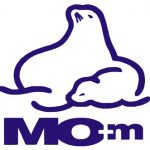 MOm, Hellenic Society for the Study and Protection of the Monk Seal
MOm is a non-profit, non-governmental organization. MOm's mission statement is "the protection of marine and coastal environment, focusing on the critically endangered Mediterranean monk seal. Tools to accomplish the latter include design and activation of an institutional framework as well as information and public awareness among citizens and social groups.".
Visit us: www.mom.gr
---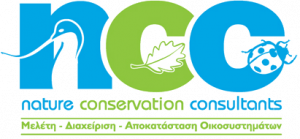 Nature Conservation Consultants Ltd (NCC)
NCC is a consulting company established in 2010. The vision of NCC is to promote biodiversity conservation by providing top level expert advice in the planning and implementation of nature conservation projects and by facilitating integrated conservation approaches and partnerships, with public and private stakeholders, involving also the research community. NCC participated as a beneficiary in the ANDROSSPA LIFE project (LIFE10 NAT/GR/000637).
Visit us: www.n2c.gr