Kid's corner
Andros is suitable for children to get in touch with nature, the Cycladic landscape and local tradition.
Children's books about Andros
Visit the lending library of the Kaireios Library in Chora, to discover children's books (in Greek) about the island and the nature of Andros!
Children's books in Greek about Andros
Ει ψιτ, Eftychia Iliadou.
Andros through the eyes of a dog named Kopola. 3 years+.
Στην Άνδρο ένα πλάσμα μια μέρα…, Nana Kounadi.
The history, the nature and the traditions of Andros through an adventure of a group of children. 6 years+.
Η Μελισσάνθη και οι μέλισσες, Giorgos Speis – Katerina Palaiologou.
Book on the tradition of beekeeping on Andros. 9 years+.
Activities for children
Visit the Botanical Garden at the Agadaki Estate at Apatouria to see the island's plants and mushrooms, but also to feel the unique atmosphere of the estate.
Walk along one of the island's many marked trails.
Choose activities for children from the environmental education material created exclusively for Andros (in Greek):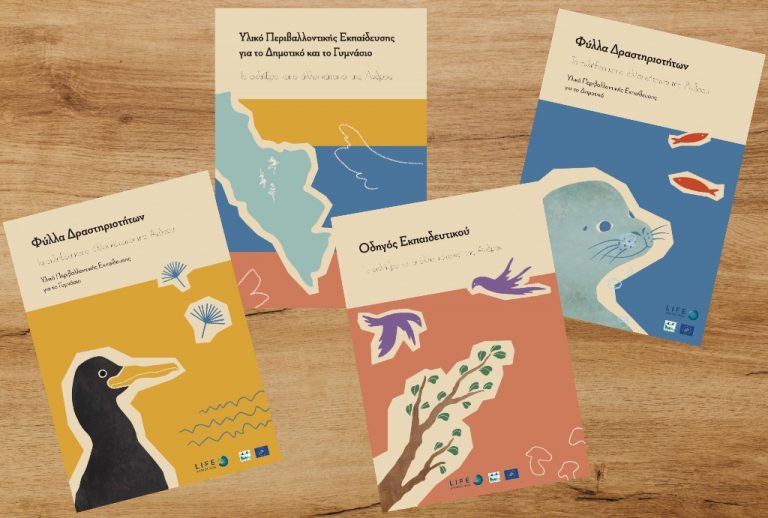 Αναζητώντας τους φυσικούς θησαυρούς της Ζώνης Ειδικής Προστασίας Άνδρου
Το σκλήθρο και οι άλλοι κάτοικοι της Άνδρου
Information about the nature of Andros
Use the plant and mushroom guide on your excursions and learn more about the biodiversity of Andros.