Adler (Alnus glutinosa) alluvial forests are extremely important at regional and national level since they are rare and threatened throughout Europe, where although they are widely distributed, only remnants of narrow stripes or lines of trees presently exist along rivers; their incidence is particularly decreased in the greater Mediterranean area.
The habitat type 91E0* has been recorded in 20 NATURA 2000 sites in Greece, only two of them found on Aegean Islands. Most importantly, the only alluvial alder forests in central Aegean Archipelago are located in Andros, and hence the project's area is the southernmost limit of their distribution in the Balkan Peninsula.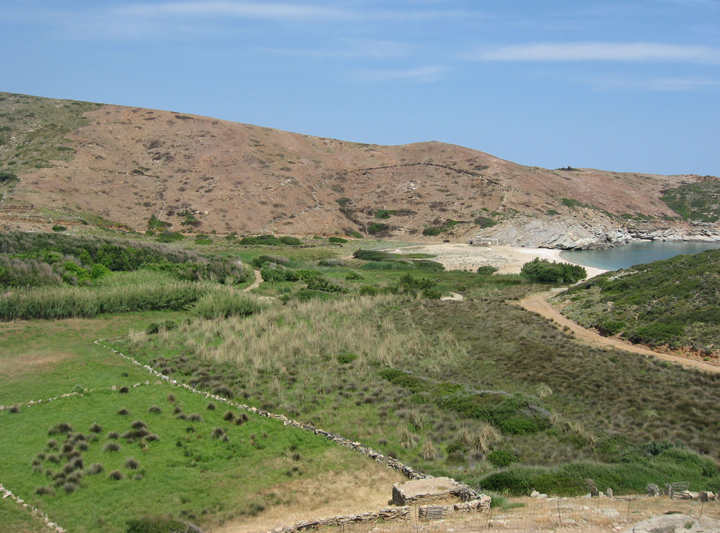 Alder play a very important role in nature conservation since it contributes by providing river ecosystems with a specific biodiversity both on the tree itself and in the flooded root system. Moreover, it assists with water filtration and purification in waterlogged soils, while the root system helps to control floods and stabilize riverbanks. Since high increase in floods is foreseen due to climate change, alders could play an essential role in the protection of riverbanks from erosion.
Actions for alluvial alder forest conservation
Although alluvial alder forests of Andros present excellent representativeness, they have suffered extensive degradation during the last decades because of changes in the hydrological cycle of streams and marshlands, while recent heavy flooding incidents, fires and overgrazing caused further deterioration. Implementation of the project actions including, restoration of alder forest, measures to mitigate flooding, erosion, wild fires and over-grazing  are anticipated to address these problems, and confer towards protection, conservation, restoration and regeneration of this particular habitat (action C1, C2 and C3).